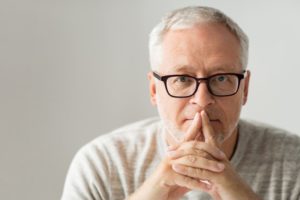 The spread of COVID-19 has made it a very uncertain time. There's a lot of information out there with seemingly an endless amount of suggestions. That's why your orthodontist has included some information about the warning signs of COVID-19 as well as what you can do to help prevent it. Plus, you can see how you should handle an orthodontic emergency during quarantine. Read to learn more!
Signs of the Coronavirus
While symptoms may not show up until 5 to 10 days after coming in contact with the virus, or even not at all, it's vital that you can recognize these common warning signs:
Fever
Cough
Shortness of breath
Trouble breathing
Persistent pain in the chest
Blueish lips or face
Confusion or inability to arouse
What You Can Do to Stay Safe
The first step you can take to stay safe is educating yourself on how it spreads. It spreads from person to person, 6 feet apart or under, through respiratory droplets from coughs, sneezes, and breathing. The best way to avoid being affected is to quarantine—don't come in contact with anyone and you will dramatically minimize your chances of getting the virus. Be sure to constantly wash your hands as you could touch surfaces that have the virus on them. If you are around others, cover your mouth and nose with a cloth facemask. This helps protect you, but more importantly, it prevents you from spreading the virus if you already have it.
It's also vital to minimize the germs in your home as much as possible. This means throwing away tissues immediately, wiping down surfaces (don't forget light switches, phones, and other highly touched areas). This also extends to your oral health, so be sure that you're using a clean toothbrush and maintaining good dental hygiene through brushing and flossing.
Are You Experiencing an Orthodontic Emergency?
But what if you're having an orthodontic emergency? Your orthodontist in Cleburne is closed for elective services to help prevent the spread of COVID-19, however they are still ready and able to get you out of pain and back to smiling. If a bracket or wire comes loose, don't panic! You can use dental wax to cover the pointed part and protect your mouth from getting cut. After, call your orthodontist immediately. They will tell you to come in for treatment right away or they will give you next steps to make yourself more comfortable while at home. If any part of your orthodontics breaks or doesn't feel right, your emergency orthodontist can help!
This is a stressful time, but you can arm yourself with information! Remember these tips and lookout for the common symptoms to stay healthy.
Meet the Orthodontist
Dr. James A. Hart is committed to helping his patients in their time of need, which is why he's still available to treat orthodontic emergencies during the outbreak of the Coronavirus. If you have any questions about how to stay safe, don't hesitate to contact Dr. Hart through his website or by phone at (817) 645-2432.