Cleburne Emergency Orthodontist
Need Help? Give Us A Call!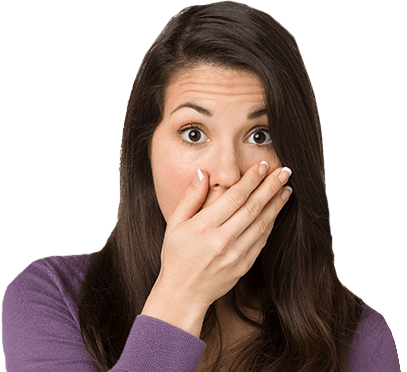 We Are Here To Help
Loose Wires and Bands
The wires and bands on your braces can become loose for any number of reasons, but when this happens, be sure to contact us as soon as you can so we can repair them. If any piece of your braces actually comes off , please try to find it and bring it with you when you come to see us. If a loose wire is poking you, you can temporarily fix it by using a pencil eraser to push it back into place. If this doesn't help, you can also put dental wax, silicone, or a wet cotton ball over the wire to smooth it out.
Take Care of Your Braces
In order to make your treatment as fast as possible, be sure to take care of your teeth at home, avoid the foods that can damage your braces, and see Dr. Hart as quickly as possible if something becomes loose or broken. Your compliance can literally take months off of your overall treatment time!
Playing Sports with Braces
People undergoing orthodontic treatment can still play sports, but we recommend always hitting the field, mat, or court while wearing a protective mouthguard. Dental injuries are very common during sports, and with an orthodontic appliance in your mouth, the risk of injury to your soft tissues is even greater. We can provide you with your own custom-made mouthguard right in our office.
Protecting Smiles
Ask us about our Premium Custom Mouthguards! Let us know if you need a mouthguard to fit around your braces and we will issue one for you! In case of a sports emergency, be sure to immediately check your mouth for damage. If you notice any loose teeth or broken braces, please contact our office right away. You can temporarily relieve the discomfort by applying wax.
Orthodontic Emergencies FAQs
When it comes to any sort of emergency involving your smile, knowledge is power. Being prepared ahead of time will let you react quickly and appropriately whenever an urgent issue with your braces arises. If you have any questions or concerns about your treatment or possible issues that could arise, feel free to call our office. Here are the answers to just a few of the most common questions that our patients have when it comes to emergency orthodontic care.
How Will I Know If There's an Orthodontic Emergency?
In general, if any of the components that make up your braces (such as the wire, the brackets or the bands) become loose or broken, you should make an appointment with Hart Orthodontics right away. Waiting too long to correct these issues could greatly extend your treatment time. You should also call us for issues that are causing pain; it's normal to feel some tenderness and pressure when you first get braces, of course, but severe discomfort that doesn't go away is not normal and should be addressed as quickly as possible.
Is It an Emergency If I Break or Lose My Retainer?
If a broken or lost retainer isn't restored quickly, you could lose months of orthodontic progress. Thus, you should take every precaution to protect your retainers, which can luckily last for years as long as they receive the proper care. Always remove them when eating, and make sure they're stored safely in their case; don't forget to put them back in your mouth after you're done eating. You should also take the time to clean your retainers at least once a day with a wet toothbrush in order to remove plaque and avoid oral health complications. Finally, keep them away from hot water, as this could cause them to lose their shape.
What Should I Do While Waiting for My Appointment?
Rinsing with salt water at regular intervals can help your mouth heal from any cuts or sores caused by your broken appliance. Avoid hard or sticky foods that might make the problem worse. If a bracket has come loose but is still attached to the wire, you can secure it to an adjacent bracket with dental wax (although this is obviously just a temporary solution). In some cases, the bracket might come off entirely. If this happens, be sure to save it so that it can be reattached.