Frequently Asked Questions
From Our Patients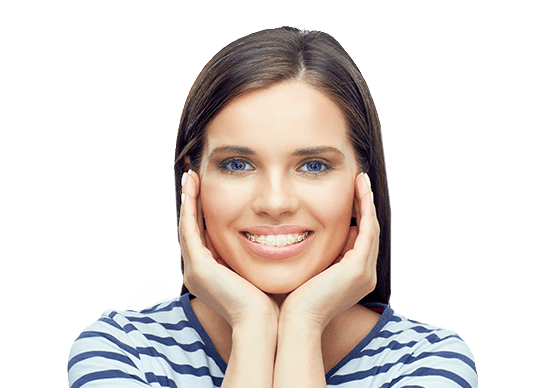 Have a question for Hart Orthodontics? If so, then you've come to the right place! Below, you'll find answers to many of the most common questions our patients ask us every day. If you happen to have a question that we haven't answered here, don't hesitate to pick up the phone and give us a call. We're always happy to talk orthodontics and make sure you completely understand your care options.
What is "orthodontics"?
Orthodontics is a specialty field within dentistry that focuses on the diagnosis, prevention, interception, and correction of misalignments of the teeth and jaw in order to create a healthier, more attractive smile.
How is an orthodontist different from a general dentist?
An orthodontist like Dr. Hart has completed dental school just like a general dentist, and in addition, he went on to receive more specialized training focused specifically on orthodontics. This means he's able to provide a wider array of treatments and better personalize a patient's care, leading to a better overall experience and more beautiful results.
Are metal braces the only way I can straighten my teeth?
While traditional metal braces are still one of the best orthodontic treatments available today, they are far from being the only one. Our practice is also happy to provide the Invisalign and ClearCorrect clear aligner systems to help adults and older children straighten their teeth in the most discreet way possible. We'll help you find the treatment that's right for you!
Does orthodontic treatment hurt?
Overall, orthodontic treatment is not painful at all, but your teeth and gums may feel a little bit tender in the few days right after you have gotten an appliance. Typically, this will go away within a week as your mouth naturally adjusts. If you feel any lasting discomfort, however, you can just give us a call and we'll be happy to help.
When should my child see an orthodontist for the first time?
Dr. Hart, as well as the American Association of Orthodontists, recommends that children should have a full orthodontic evaluation when they are around 7 years old. This will allow Dr. Hart to see how their smile is developing, find any problems that are present or might occur in the future, and quickly intercept with conservative treatments.
Do I really need to worry about my child's crooked baby teeth?
Many parents believe that misaligned baby teeth are not a big deal simply because they'll fall out later, but in reality, the alignment of the baby teeth has a direct impact on how the adult teeth will come in. If your child's baby teeth are crooked, crowded, or gapped, make sure they come see us so we can fix any small problems they have before they can become big ones in the future.
I'm worried about paying for my care. How can you help?
Our office is happy to offer flexible payment options so you never have to worry about affording your care. We're in-network providers for a long list of major insurance plans, and we can also help you get flexible, low-to-no interest financing through our affiliation with OrthoFi. Basically, we're always willing to work with you to make sure you can get the smile you deserve.