Technologies & Services
for Orthodontic Patients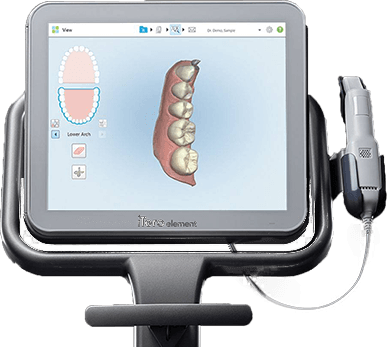 A Leader In Cutting Edge Technology
Thanks to recent advances in dental technology, dentists and orthodontists alike are now able to accomplish much more in less time using the latest tools of the trade. At Hart Orthodontics, Dr. James Hart is dedicated to making sure that our facility is always extremely up to date. That way, he can ensure that our patients' care is always precise, comfortable, and high-quality. Read on below to learn more about some of the excellent technology we use every day.
iTero Digital Impressions
State-of-the-art technology providing better results.
Say goodbye to messy impressions and uncomfortable gooey material. The fastest, easiest impression you'll ever take.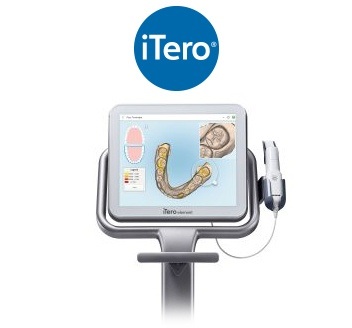 The fastest, easiest impression you'll ever take.
We often need to take dental impressions in order to make sure a patient's appliance fits properly, and now, thanks to our iTero Scanner, we don't have to use messy dental impression material to do it! This small, handheld device works by capturing dozens of unique images of the teeth that it then "stitches" together to create a fully digital 3D image of your bite. Compared to the old way, this method is much faster, easier, and it even yields a more accurate impression.
Vida 3D Printer
Custom results and quicker turnaround.
Our 3D printer is located right here in our Cleburne office for your convenience.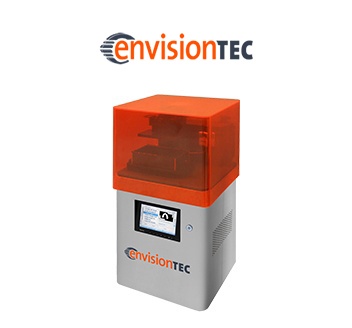 Appliances made in minutes.
Our 3D printer gives us the ability to make models of your teeth that we can then use to design your appliances, and we can even print our own In-House Aligner trays. This not only helps cut down on the turnaround time for your treatment, but if something goes wrong and your appliance or tray is damaged or lost, it's easier than ever for us to make you a new one.
Digital Radiography
Safe and effective for all ages.
Digital x-rays use up to 80% less radiation compared to their traditional counterparts.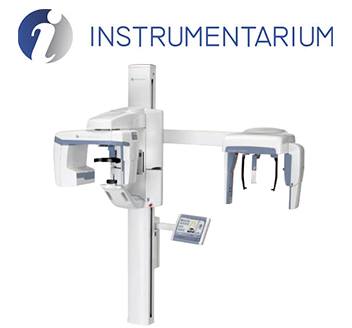 The best technology has to offer!
Radiography, or X-rays, enable us to spot problems even before they are visible to the naked eye. And, thanks to the advent of digital technology, this tool is now better than ever. With digital X-rays, we can create crystal clear images almost instantly, all the while exposing a patient to 80% LESS radiation compared to a traditional dental X-ray (which is great news for parents with small children). We can even manipulate the images so it's easier for you to see what Dr. Hart is noticing.
Laser Gum Sculpting
No cutting, no sutures and faster healing.
Our modern laser can be used for several procedures from gum sculpting to frenectomies.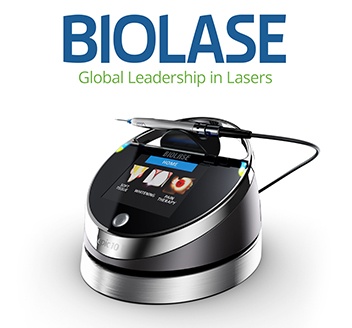 Get the smile you've always wanted.
Laser dentistry gives our team the ability to perform a wide array of procedures both quickly and painlessly to ensure that your results and overall orthodontic experience are always positive. Our Biolase soft tissue laser uses an extremely concentrated beam of light that can treat the soft tissues or gums.
With laser gum sculpting, we can reshape a patient's gum line to make it more aesthetically appealing and/or ensure that it doesn't interfere with their treatment. We can also perform a frenulectomy and expose an unerupted teeth. Basically, it enables us to do more for your smile while keeping your comfort a top priority.
In-House Lab
All under one roof.
Most orthodontists work with outside labs to create their appliances. Not us!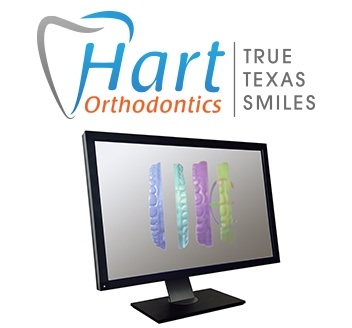 We save you time and money.
In many situations, orthodontic offices will rely on an outside dental lab to actually fabricate the devices they use for treatments. This process often slows everything down and creates more cost for you, the patient. With our In-House lab, however, we can take care of every part of your treatment right here in our office and create high-quality appliances that are custom made for you. We'll be able to start your treatments faster (same-day in most occasions) and make sure they are completely personalized to meet your needs.
Benefits of having an In-House Lab:
Significantly faster turnaround time
Less expensive for the patient
We make each appliance custom and personalized for you
We know your teeth and your treatment better than anyone
We fabricate all our appliances In-House with state-of-the-art technology, producing the best possible appliances
With 40 years of experience and over 10,000 patients, we have the expertise and skill to produce top-notch results and superior products
Make sure to ask us about our Premium Custom Mouthguards. Completely customizable with multiple color options, you can also personalize it with your name, school logo, jersey number, etc. Most importantly, they provide our young athletes with the highest quality in protective equipment.
Teeth Whitening
Brighten your smile up to 8 shades.
Sometimes braces can cause unsightly staining. Ask us about in-office teeth whitening today!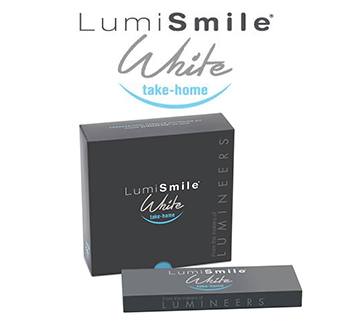 Finishing touch to a perfect smile.
Whether you are using braces, a clear aligner system, or another oral appliance, they can all lead to situations in which the teeth are more likely to stain. To counteract this, our practice is more than happy to provide a tooth whitening treatment. With it, we can break up stubborn stains and make your smile look up to eight shades whiter in no time. We often recommend that a patient have their teeth whitened after undergoing a treatment like Invisalign, ClearCorrect, or braces.
Premium Custom Mouthguards
Protect the smiles you care about the most.
Nearly 40% of dental injuries among kids are related to sports. Ask us about custom mouthguards to ensure your child stays safe.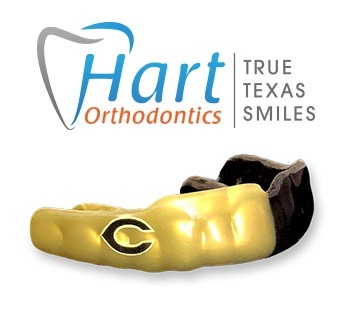 Design your own mouthguard.
Injuries to the teeth, lips and gums are extremely common for athletes of all ages and levels of play, and they can spell even more trouble if a person is undergoing orthodontic treatment. At Hart Orthodontics, we're able to provide custom-made mouthguards so athletes can stay protected and comfortable at all times, whether they are on the field, mat, or court.
Learn More About Custom Mouthguards
Shock Doctor Mouthguards
Customizable look, proven durability.
Bright, vibrant and trendy designs are available to get your kids excited about keeping their smile safe.
The perfect partnership.
Shock Doctor is one of the leading athletic protection and performance brands today, and they have recently announced a partnership with the American Association of Orthodontists. This is designed to help inform athletes undergoing orthodontic treatment the importance of wearing a mouthguard as well as provide the best non-custom mouthguards for those with braces and other appliances. At Hart Orthodontics, we're proud to offer Shock Doctor Mouthguards so we can keep all of our aspiring athletes and their smiles safe.
Orthodontic Technology FAQs
Our commitment to using state-of-the-art technology is one of the things that sets Hart Orthodontics apart from other orthodontists in Cleburne. However, if you are unfamiliar with some of the advanced technologies mentioned above, you may have a few questions. We are here to help! Our expert staff has collected some of the most common questions and answers about orthodontic technology below.
We hope this FAQ section helps satisfy your curiosity! If you still want to know more, do not hesitate to give our office a call or schedule an appointment with Dr. Hart.
Is the iTero Scanner Safe?
Yes, you can rest assured that using iTero technology to capture digital images of your teeth and oral tissues is very safe. The iTero scanner does not emit any ionizing radiation. Instead, the scanning unit utilizes a red laser light and white LED light to capture the topographical details of your teeth. Not only is this more comfortable than the traditional putty material used to take impressions, but you will likely be able to see the 3D image of your bite created in almost real time!
When Is the iTero Scanner Utilized?
The iTero scanner comes in handy anytime a digital impression needs to be made – which is quite often! For example, impressions of a patient's smile are needed to create accurate and attractive crowns, bridges, dental implants and even aligner trays. So, if you are considering straightening your smile or replacing missing teeth, you could benefit from the iTero technology at our office!
Does the Biolase Soft Tissue Laser Hurt?
Dental procedures performed with the Biolase soft tissue laser are virtually pain-free! Compared to the traditional scalpel and sutures, the Biolase laser often reduces bleeding and swelling during gum contouring and other soft tissue procedures. In fact, the Biolase laser even sterilizes while it cuts, killing oral bacteria and reducing the overall risk of infection. This minimally invasive tool helps Dr. Hart deliver quick and precise results while prioritizing patient comfort.
How Much Does Biolase Laser Treatment Cost?
The Biolase laser is a versatile tool that can be used for a variety of procedures, so there is no one-size-fits-all cost to laser treatment. Instead, the final cost will depend on a number of factors, including your unique smile goals and your dental insurance plan. At Hart Orthdontics, we are committed to providing high-quality affordable care. Our knowledgeable staff will file insurance claims on your behalf and work to maximize your insurance benefits. In addition, we are proud to partner with CareCredit, which offers low-to-zero interest payment plans for dental and orthodontic care.
My Child Wears Braces. Do They Need a Mouthguard to Play Sports?
As any orthodontist will tell you, the answer is "yes"! According to research published in the Journal of the American Dental Association (JADA), up to 39% of all dental injuries are sports-related. If your child injures their mouth while wearing braces, bent wires or broken brackets may cut their gums or the inside of their lips and cheeks. In addition, damaged braces can be costly to repair. That is why it is so important for young adults who wear braces to protect their teeth with a mouthguard when playing sports. Shock Doctor offers a specially designed mouthguard that conforms to the upper brace brackets. Ask Dr. Hart for more details!