Cleburne Adult Orthodontic Services
Straighter Teeth, Brighter Smile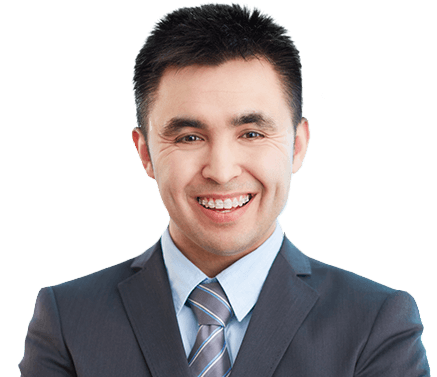 It's Not Too Late For The Smile You've Always Wanted
Many adults forgo straightening their teeth for a few simple reasons. One, they think straightening them will only provide a cosmetic benefit, and therefore, it isn't that important. Or, they believe the only treatment they can get involves traditional metal braces, and they are afraid of how they will change their appearance. And lastly, they may be concerned that they just won't be able to afford it.
At Hart Orthodontics, we sympathize with all of these reasons, which is why we work extra hard to provide care that is perfectly suited to a patient's unique needs and budget. When someone comes to see us, they are often shocked to learn that straighter teeth can improve not only their appearance, but their oral health as well, and that treatment can be extremely affordable. And, they are also excited to learn that they don't necessarily have to get metal braces to achieve the smile they have always wanted.
Why You Should Straighten Adult Teeth
In addition to looking fantastic, straight teeth also tend to be much healthier than crooked and crowded ones. Why? When teeth are extremely crowded and jammed together, this can make portions of them extremely difficult to clean while brushing and flossing, making them much more vulnerable to develop tooth decay or cavities over time. Simply straightening them helps a person benefit much more from their daily home routine.
More Than Just Braces
Our practice is happy to provide a choice of either Invisalign or ClearCorrect, both of which are clear aligner systems. Instead of brackets and wires, they use clear plastic trays to move the teeth that are practically invisible to the naked eye. In the end, they allow a patient to get the treatment they need without compromising their daily appearance.
Care You Can Easily Afford
What about affordability? We make that simple as well. Our practice accepts dental insurance plans from a long list of major providers, and we are usually able to offer in-network benefits. By partnering with OrthoFi, it makes it easier than ever for people to afford their orthodontic care. Instead of offering a rigid payment plan that you could be committed to for years at a time, OrthoFi basically allows you to formulate your own plan. With them, you can determine your own down payment, monthly payments, and the length of term. This gives you the option to extend your payment terms beyond your treatment time, which is an option most plans will not offer. With OrthoFi, you'll be in charge of how much you pay and when so that your care fits easily into your budget.
Interested in getting your teeth straightened now? We're ready to take care of you here at Hart Orthodontics in every way that you need. To schedule a consultation, simply contact us today.
Understanding the Cost of Traditional Braces
We understand that you might have questions about the cost of traditional braces in Cleburne that you'd like answered before you're willing to commit to treatment. Our team is ready to step in and ensure that you fully understand everything that goes into calculating the cost of improving your smile! We'll be happy to provide you with an estimate when you visit us for a consultation, so don't hesitate to give us a call today to request more information.
Factors That Affect the Cost of Traditional Braces
Since everyone's situation is different, the cost of traditional braces in Cleburne depends on a few different factors including:
The severity of your misalignment: This is the most significant contributing factor to the overall price of braces, and it affects treatment length, what type of accessories you will need, etc.
Patient's Age: When you're an adult, your teeth tend to move more slowly than when you're a teenager, which can sometimes make treatment more complex and costly.
The number of appointments needed: Braces must be adjusted periodically throughout the treatment. The frequency of these appointments can influence the total cost of your care.
Compliance with treatment guidelines : Failing to wear your elastics, eating food that damages your braces, or doing other inadvisable things can delay your treatment and incur extra expenses.
Professional Braces vs. "DIY" Braces: Which Costs More?
Perhaps you've seen or heard of some of the patients out there who have created their own "braces" using household objects such as fishing line, Super Glue, paperclips, and more. These do-it-yourself solutions might seem appealing and vastly more affordable, but it's not advisable to go through with this. Realigning teeth is a complicated process, and without the assistance of a professional, you could inadvertently cause serious, irreversible damage to your smile, requiring even more expensive treatment to fix later on! In the end, it's safer and less expensive to do it right the first time with professional assistance.
Does Dental Insurance Cover Braces?
If you have dental insurance, you've wisely chosen to invest in protecting your smile—and better yet, many policies also include partial coverage for traditional braces! This means you could spend less money out-of-pocket than you would without insurance. When you see us for your initial consultation, we can review your plan with you to help you get an idea of what you'll be expected to pay; we'll help you get the most out of your coverage!
Options for Making Braces Affordable
Our team is more than happy to work with you to find a way to make your treatment more affordable! If you don't have dental insurance or orthodontic coverage, we offer flexible payment plans through OrthoFi that help you comfortably fit braces into your budget. If you're ready to straighten your smile, don't hesitate to schedule a consultation to figure out the specifics!
Adult Orthodontic FAQ's
If you're considering orthodontics as an adult, you may have many questions about the treatment process. Dr. James. A. Hart wants you to feel confident when choosing orthodontics, which is why he's included the answers to some of the most frequently asked questions about adult treatment. With the right information, you can satisfy your curiosity and start your journey toward a straight smile. Keep reading to learn the answers you need!
What's the Shortest Time it Takes to Complete Treatment with Braces?
As an adult, you have a busy life, often filled with professional events, meetings, presentations and more, which is why most patients want to know how long they must wear braces. The treatment time will depend on numerous factors, however we do offer some options that will provide you with a straight smile in a faster time period. This will all depend on your smile, which is why it's a good idea to visit our office for a consultation if you're interested.
What Are the Benefits of Getting Braces as an Adult?
As an adult, you have even more options for getting the straight smile of your dreams than when you were younger, making your treatment more efficient and enjoyable. We have a variety of treatments that involve the use of clear aligners—a popular way for adults to achieve a beautifully aligned smile without the appearance, discomfort, and hassle of traditional braces. Plus, after receiving orthodontics, you'll have a confident smile that will help you in your social and professional lives.
Are There Side Effects when You Get Braces as an Adult?
Orthodontics are common among younger patients because their teeth can be more easily shifted has their bodies and bones continue to grow. As a result, orthodontics for adults can sometimes cause side effects like soreness or TMJ disorder. This is a condition that affects the function of your jaw joints, making it harder to speak, chew, or move your jaw. Thankfully, with help from Dr. Hart, these problems can be avoided, making treatment comfortable and easy.
When Is It Too Late to Get Braces?
While it's ideal to get braces while you're younger, Dr. Hart believes that it's never too late to get a straight, beautiful, and healthy smile. At an older age, you can typically choose between different types of treatments like traditional braces or clear aligners, allowing you to pick a service that best fits your lifestyle. Clear aligners can be completely removed for a few hours a day to allow you to eat without altering your diet. This can also come in handy during an important interview or meeting.
Are you ready to get started on adult orthodontics? Contact our office today!