Cleburne Adult Orthodontic Services
Straighter Teeth, Brighter Smile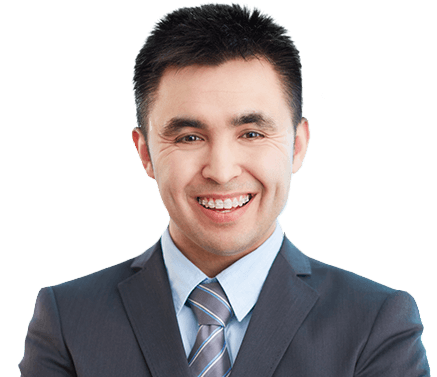 It's Not Too Late For The Smile You've Always Wanted
Many adults forgo straightening their teeth for a few simple reasons. One, they think straightening them will only provide a cosmetic benefit, and therefore, it isn't that important. Or, they believe the only treatment they can get involves traditional metal braces, and they are afraid of how they will change their appearance. And lastly, they may be concerned that they just won't be able to afford it.
At Hart Orthodontics, we sympathize with all of these reasons, which is why we work extra hard to provide care that is perfectly suited to a patient's unique needs and budget. When someone comes to see us, they are often shocked to learn that straighter teeth can improve not only their appearance, but their oral health as well, and that treatment can be extremely affordable. And, they are also excited to learn that they don't necessarily have to get metal braces to achieve the smile they have always wanted.
Why You Should Straighten Adult Teeth
In addition to looking fantastic, straight teeth also tend to be much healthier than crooked and crowded ones. Why? When teeth are extremely crowded and jammed together, this can make portions of them extremely difficult to clean while brushing and flossing, making them much more vulnerable to develop tooth decay or cavities over time. Simply straightening them helps a person benefit much more from their daily home routine.
More Than Just Braces
Our practice is happy to provide a choice of either Invisalign or ClearCorrect, both of which are clear aligner systems. Instead of brackets and wires, they use clear plastic trays to move the teeth that are practically invisible to the naked eye. In the end, they allow a patient to get the treatment they need without compromising their daily appearance.
Care You Can Easily Afford
What about affordability? We make that simple as well. Our practice accepts dental insurance plans from a long list of major providers, and we are usually able to offer in-network benefits. By partnering with OrthoFi, it makes it easier than ever for people to afford their orthodontic care. Instead of offering a rigid payment plan that you could be committed to for years at a time, OrthoFi basically allows you to formulate your own plan. With them, you can determine your own down payment, monthly payments, and the length of term. This gives you the option to extend your payment terms beyond your treatment time, which is an option most plans will not offer. With OrthoFi, you'll be in charge of how much you pay and when so that your care fits easily into your budget.
Interested in getting your teeth straightened now? We're ready to take care of you here at Hart Orthodontics in every way that you need. To schedule a consultation, simply contact us today.