Types of Cleburne Braces
A Beautiful Smile, Guaranteed

We Offer A Variety Of Options To Fit Your Needs
When it comes to fixing orthodontic issues, several quality options are available. Braces can successfully correct overcrowded teeth, crooked teeth, gapped teeth, overbites, underbites, crossbites, and much more! Better yet, while traditional braces are still available, patients now have subtler and cosmetically pleasing methods to choose from when improving their own smile. Whether your child is ready for an orthodontic consultation or you're hoping to make a gorgeous change later in life, the team at Hart Orthodontics can't wait to assist you.
Please contact our Cleburne, TX location today if you have any questions about braces, or if you'd like to schedule a first appointment. First, Dr. James Hart will sit down with you for a consultation so that he can discuss these options in greater detail and help you select the one that best fits your preferences and priorities. His professional and experienced care approach will be sure to help you feel at ease right away about you or your child's future smile improvements.
Traditional Braces
A Tried and True Option for Straighter Teeth.
Traditional braces are durable, effective and can help patients overcome even serious orthodontic issues.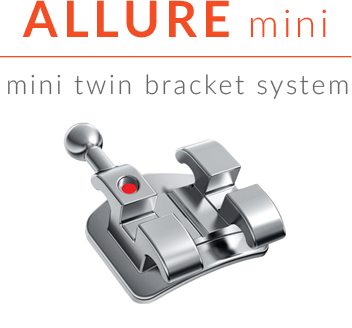 Pick Your Favorite Colored Elastics!
Traditional braces have been around for many years now, and their durable, effective nature can help patients overcome even the most serious orthodontic concerns. Our team uses ALLURE mini brackets for a more conservative, image-friendly appearance, and orthodontic wires are attached to these brackets with elastics in order to gradually guide teeth towards their new, desired positions. Children and adults alike are good candidates for treatment with traditional braces.
Learn More About Traditional Braces
Clear/Ceramic Braces
A Straighter Smile You Can See, Braces You Can't.
Discrete wires and brackets make clear/ceramic braces an ideal orthodontic solution for teens and adults.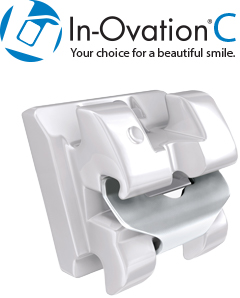 Smile Confidently with Clear/Ceramic Braces!
Clear/ceramic braces work just like traditional metal ones, but with one key difference: the brackets are made of a see-through porcelain material. This makes the braces blend in seamlessly with the teeth, allowing a patient to smile confidently both during and after treatment.
Learn More About Clear/Ceramic Braces
Self-Ligating Braces
A Modern Solution to a Common Orthodontic Problem.
Self-Ligating braces make rubber bands a thing of the past and improve the way brackets move your teeth.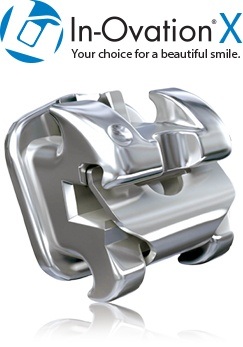 A Revolutionary Way to Straighten your Smile!
Self-ligating GAC In-Ovation braces revolutionize the traditional wire and bracket system. With regular braces, the wire that actually moves the teeth is held in place on the brackets using small elastic rubber bands. With self-ligating braces, the brackets themselves actually have a small latch that secures the wire. This system allows the wire to move more freely and smoothly as the teeth are shifted, which not only makes the entire process go faster, but be much more comfortable as well. And, changing the wires out during regularly scheduled adjustments is now easier than ever. We simply open the brackets, take the old wire out, and put the new one in. It's just that easy, and they consistently provide fantastic results.