Traditional Orthodontic Braces – Cleburne, TX
The Most Established Solution for Complex Issues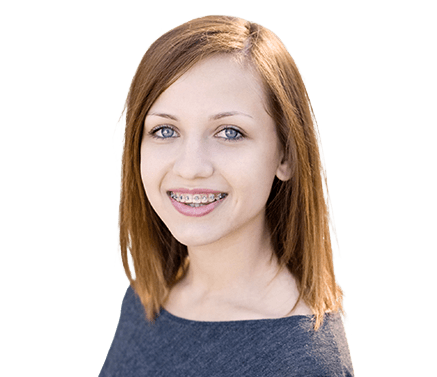 Traditional braces have been used for decades not just because they can straighten teeth. They're also designed to fix uneven bites and help you maintain the best oral health possible. Misaligned or rotated teeth can easily cause health problems later in life, which is why it's always better to opt for treatment.
Our Cleburne office is fully equipped to provide you traditional orthodontic services like braces, so please feel free to contact us to speak with Dr. Hart today. He'll be happy to evaluate your case and determine the next best steps.
Why Do I Need to Straighten My Teeth?
Removing unsightly gaps as well as misaligned and crowded teeth is the clearest benefit after completing orthodontic treatment via traditional braces. But many people don't realize how straighter teeth make a big difference on your oral health as well.
For one, misaligned bites result in uneven pressure on specific teeth. This pressure can easily increase your risk of cracking, breaking or simply wearing down your tooth enamel prematurely. Not only does this increase your risk of a dental emergency, but tooth enamel is permanently lost as a result.
Additionally, misaligned teeth can put stress on the joints connecting your jaw to your skull, known as the temporomandibular joints. This improper pressure can lead to chronic jaw pain and impede jaw movement.
With straight teeth, you have fewer gaps for food debris and plaque to collect on. That means removing these materials and preventing common dental disease through daily oral hygiene is far easier.
How Do Traditional Braces Work?
Traditional braces are made up of a series of metal brackets, wires and bands designed to slowly shift teeth into a more ideal alignment. This process can take anywhere from 12 to 24 months to complete, depending on the complexity of your issue.
The square brackets are bonded to the surface of teeth, allowing for an archwire to be threaded through each bracket. As Dr. Hart tightens each bracket during your routine visits, it applies gentle pressure to the top of the tooth, then works its way down to the root. This pressure is what shifts the position of the entire tooth, not just the visible crowns.
Are Traditional Braces Right for Me?
If you have any of the following orthodontic concerns, chances are likely they you are eligible for traditional braces from Dr. Hart. These issues include:
A severely misaligned bite that other forms of treatment cannot fix
TMJ treatment for advanced jaw dysfunction that makes basic tasks difficult (eating, chewing, speaking, smiling etc.)
Bite realignment, both for teens and adults
If traditional braces sound right for you, feel free to contact our office to speak with Dr. Hart today! You can also schedule an appointment directly through our website.