Clear/Ceramic Braces - Cleburne, TX
Looks & Reliability at the Same Time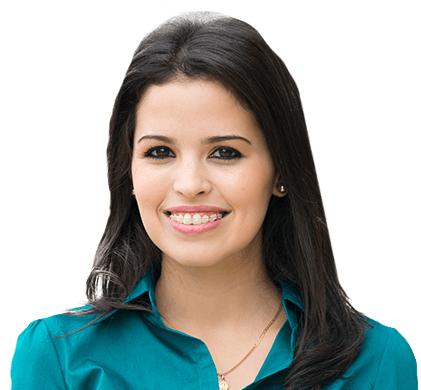 For many years, traditional metal braces have been the best orthodontic treatment available when it comes to fixing crooked/crowded teeth and bite alignment problems, but they've always had one obvious drawback: their appearance. The brackets and wires are more obvious on the teeth, making some patients feel self-conscious, and their look often causes people to avoid orthodontic treatment completely! Thankfully, at Hart Orthodontics, we're dedicated to taking care of your smile in a way that perfectly suits you and takes all your concerns into account. That's why, in addition to traditional metal braces, we're also happy to offer clear/ceramic braces.
What are Clear/Ceramic Braces?
Clear/ceramic braces work in the same manner as traditional braces (a wire held onto the teeth is used to slowly shift them into their proper positions), but there is one big difference. Rather than metal, the brackets are made of a sleek, clear ceramic material that lays flat against the teeth. This gives them a much subtler appearance and makes them less noticeable, making it easier for a patient to smile with confidence during their treatment.
The Benefits of Clear/Ceramic Braces
Appearance: See-through brackets make it easier for a patient not to feel self-conscious during their treatment.
Comfort: The smooth plastic of the brackets fits very comfortably against the lips and gums.
Reliability: In addition to looking great, clear/ceramic braces work using the same trusted method as traditional braces.
Speed: In some cases, clear/ceramic braces are able to work faster than traditional metal ones.
Are Clear/Ceramic Braces Right for Me?
If you are an adult who wants a more cosmetically-minded orthodontic treatment or you have an image-conscious child at home, clear/ceramic braces may be the appropriate treatment. Dr. Hart will be able to let you know if they will work for your smile after an initial consultation. If they are, he can begin treatment almost immediately, and your new smile will be ready in just a matter of time!
To learn more about clear/ceramic braces and what they can do for you, contact us today for a consultation.