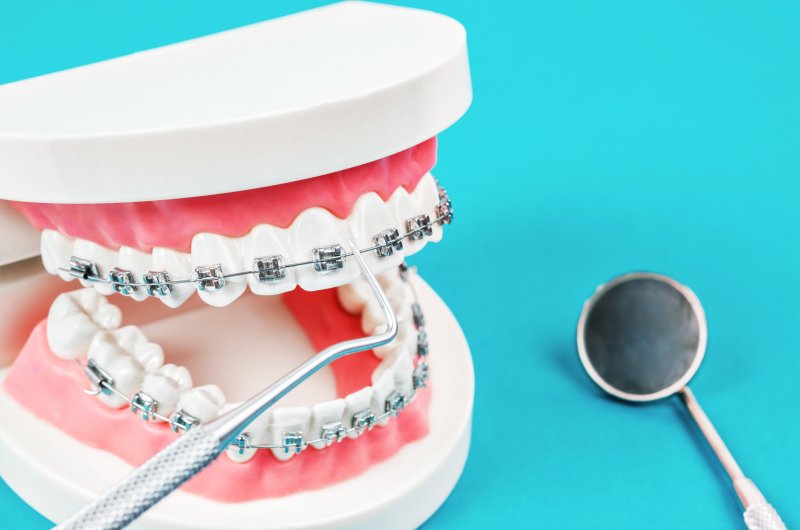 As a working professional who may prefer to keep your age under wraps, you've discovered that your mind, body, and smile have changed a bit over the years. While in high school, you had no problem donning traditional metal braces, but now that you're…older, you are noticing your bite seems off. Is it too late to think about orthodontic treatment? Are you too old? To help you answer these questions, let an orthodontist in Cleburne share ways you can achieve the smile you want and deserve no matter how long it has been since high school.
Is It Possible to Be "Too Old" for Braces?
Over the years, you will begin to notice changes in your smile. What was once beautifully straight, uniform, and even white becomes a bit more worn, yellowed, and misaligned. As bone shrinks and teeth begin to shift, you'll likely want to do something about your smile's aesthetics. People see your smile every day, and how you feel about it can have a lasting impact on your emotional well-being.
But are you too old for braces? The answer is no.
While young children cannot receive braces until a certain age because of growing teeth, adults can receive orthodontic treatment at any time. Your dentist in Cleburne will need to first perform an examination to determine how best to treat your specific problem. As adults, the bones of the mouth and jaw are already set, which can cause treatment to be a bit slower; however, as long as you are committed to the process, you're never too old for a better smile.
What Orthodontic Options Are Available?
Nowadays, there are many treatment solutions people can choose from, but ultimately, your orthodontist will determine which type of braces will be best for your desired results. Depending on your individual situation and its complexity, some of the most common types of braces that are available include:
Traditional Metal Braces: These use metal brackets and a metal wire to move teeth in the right direction and can take anywhere from 12-24 months to see results.
Clear/Ceramic Braces: Much like metal braces, the only difference is that these are more subtle because the brackets are made of translucent porcelain, allowing the braces to blend in with your natural tooth color. You can expect the same length of time as metal braces for treatment.
Self-Litigating Braces: These unique fixtures use a traditional wire and bracket system but possess a small latch that allows the wire to remain secure while moving more freely as teeth shift. These allow for much quicker and comfortable treatment.
Clear Aligners: Unlike traditional braces, clear aligners are made of plastic and have no metal brackets or wires. Their flexibility and faster results make them a popular option among adult patients, as it allows for effective treatment without compromising daily appearance.
Don't be fooled by the idea that you're beyond the help of orthodontics. When it comes to wanting a healthier, more aesthetically pleasing smile, your orthodontist can help you find a solution that is right for you.
About the Author
Dr. James Hart earned his bachelor's degree in Chemistry from Austin College before graduating in the Top 10% of his class at the Baylor College of Dentistry, achieving his Doctor of Dental Surgery degree. He also completed a master's degree and finished his orthodontic residency at the University of Chicago Pritzker School of Medicine. Dr. Hart has provided high-quality orthodontic care since 1978, and he works to stay up to date on the latest advancements in the field. Whether you need traditional braces or Invisalign, you're never too old to receive quality orthodontic treatment. To learn more, contact us via our website or by calling (817) 645-2432.